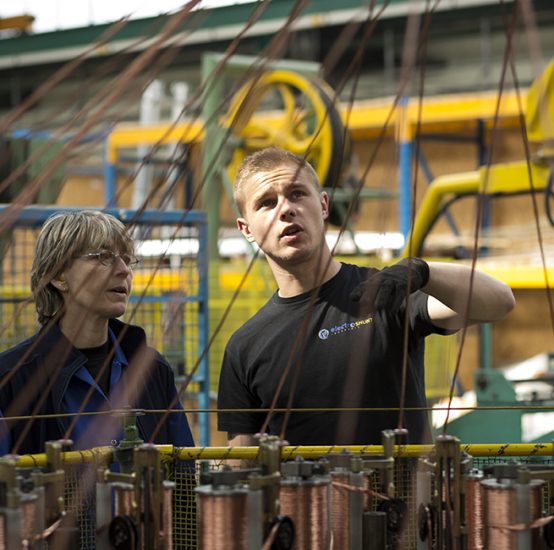 Electro-Shunt specializes in the production and sale of equipotential couplings, flexible electrical couplings, round or flat shunt, flat or round copper braid, twisted copper cables, insulated braid, tubular sheath, metallic knitting.
Electro-Shunt is an international player in various markets such as the railway, automotive, aeronautics, armaments, mechanical and electrical industries.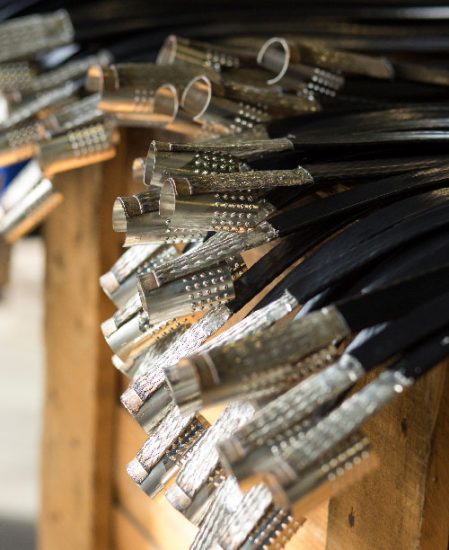 02

Electro-Shunt, the brand
Standard or custom-made technical solutions specific to conduction or earthing.
Electro-shunt manufactures and markets a wide range of metal braids. The company works mainly with copper, but also with other conduction materials and can produce small, medium and large runs. The flexibility of the coupling is obtained according to the size of the strand chosen to build the braid, it is possible to change the flexibility characteristics of a coupling without changing its electrical characteristics.
The braids can be cut to length and fitted with a press-set tips or lugs. All finishing is carried out in our production workshops, in order to guarantee quality and reactivity.
Flat or round Braids
Mass Braids
Isolated Braids Strands
Twisted Braids and Power Shunts
If our standard braids do not meet your requirements, in size and flexibility, Electro-shunt can adapt its products to make a made-to-measure solution for you.
03

Our certifications

ELECTRO-SHUNT has been audited and found to be compliant with ISO 9001 requirements which confirms the company's commitment to continuous improvement in order to better satisfy its customers.